Wood By Whiskers is a father and son woodworking business located in Western Wisconsin.We offer quality workmanship for Woody cars and custom woodworking.
Dennis Fetzer's (AKA: Whiskers) background in high end commercial and residential custom cabniets and furniture began in 1975. In 1998 Dennis began fabricating wood cars.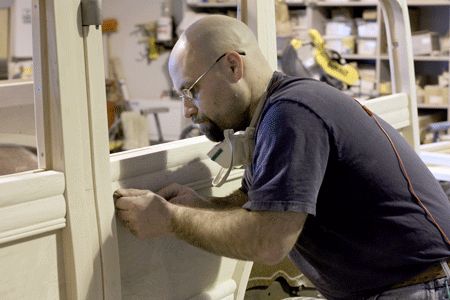 Jonah Fetzer grew up working in the shop with Dennis. He owned a wood flooring business in Colorado Springs for 10 years and moved to Wisconsin in 2008 to work with Dennis and learn the business.